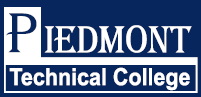 Pharmacy Technician Continuing Education Program
Piedmont Technical College Self Conference Center
Greenwood, South Carolina
4/13/2019, 5/11/2019, 6/1/2019
Registration & Inquiries:
To register for the program:
Call: (864) 941-8400
Click: www.ptc.edu/coned
Email: coned@ptc.edu
Fee: $40
Presenter:
Clayton Sprouse, MEd, CPhT
Program Coordinator, Pharmacy Technology
Piedmont Technical College
Sessions:
9:00 a.m. – 11:00 a.m.
The Foundation and Challenges of Controlled Substance Dispensing
(ACPE UAN 0062-9999-19-067-L01-T, 2 credit hours)
At the completion of this activity, the participant will be able to:
Describe medicinal and illegal uses of controlled substances
Identify best practices for the use of opioid medications
Explain the role of naloxone in modern pharmacy practice and emergency situations
Identify diversion habits and behaviors
11:00 a.m. - 12:00 p.m.
The ABC's of Legal Responsibilities in Pharmacy Practice (Law)
(ACPE UAN 0062-9999-19-068-L03-T, 1 credit hour)
At the completion of this activity, the participant will be able to:
List factors that create legal responsibilities in the pharmacy
List responsibilities of the pharmacy technician
Discuss the process in which professional responsibilities become legal requirements
Describe the role of law enforcement in conjunction with the pharmacy community
12:00 p.m. - 1:00 p.m.
The Med Rec Revolution: Medication Reconciliation and Prevention of Errors (Patient Safety)
(ACPE UAN 0062-9999-19-069-L05-T, 1 credit hour)
At the completion of this activity, the participant will be able to:
State the importance of medication reconciliation
Identify common errors discovered during medication reconciliation
Explain the roles of both pharmacists and pharmacy technicians during medication reconciliation and how they work together
Review medication reconciliation strategies
Date: May 11, 2019 09:00 AM - 01:00 PM
CE Hours
4.00
CE Units
0.400
Activity Type
Target Audience(s)
Accreditation(s)
| | |
| --- | --- |
| | The University of South Carolina College of Pharmacy is accredited by the Accreditation Council for Pharmacy Education as a provider of continuing pharmacy education. |
Co-Sponsor(s)
Piedmont Technical College
Requirements for CE Credit
Participants must sign in upon arrival and have attendance verified. To claim credit for this activity, participants must complete an online program evaluation and must update their accounts to properly reflect their month and day of birth and their correct NABP E-Id. This process must be completed within 30 days to ensure credit is appropriately transmitted tot he NABP CPE Monitor. Any credit claiemd greater than 60 days from the date of the program will not be accepted by the NABP CPE Monitor per NABP policy.
Registration with a proper disclosure of your NABP E-Id is a requirement for receiving Continuing Pharmacy Education. To register with or look up your NABP E-Id, please click on the CPE Monitor logo below to be directed to their site.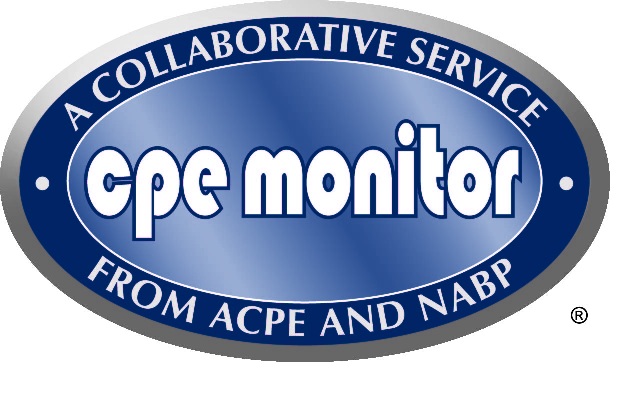 At the completion of this activity, the participant will be able to:
Describe medicinal and illegal uses of controlled substances
Identify best practices for the use of opioid medications
Explain the role of naloxone in modern pharmacy practice and emergency situations
Identify diversion habits and behaviors
Speaker(s)/Author(s)
Clayton L. Sprouse, MEd, BA, CPhT
Academic Program Director, Piedmont Technical College
Activity Number
0062-9999-19-067-L01-T
Date: 05/11/19
Time: 09:00 AM - 11:00 AM
CE Hours
2.00
At the completion of this activity, the participant will be able to:
1. List factors that create legal responsibilities in the pharmacy
2. List responsibilities of the pharmacy technician
3. Discuss the process in which professional responsibilities become legal requirements
4. Describe the role of law enforcement in conjunction with the pharmacy community
Speaker(s)/Author(s)
Clayton L. Sprouse, MEd, BA, CPhT
Academic Program Director, Piedmont Technical College
Activity Number
0062-9999-19-068-L03-T
Date: 05/11/19
Time: 11:00 AM - 12:00 PM
CE Hours
1.00
At the completion of this activity, the participant will be able to:
State the importance of medication reconciliation
Identify common errors discovered during medication reconciliation
Explain the roles of both pharmacists and pharmacy technicians during medication reconciliation and how they work together
Review medication reconciliation strategies
Speaker(s)/Author(s)
Clayton L. Sprouse, MEd, BA, CPhT
Academic Program Director, Piedmont Technical College
Activity Number
0062-9999-19-069-L05-T
Date: 05/11/19
Time: 12:00 AM - 01:00 PM
CE Hours
1.00