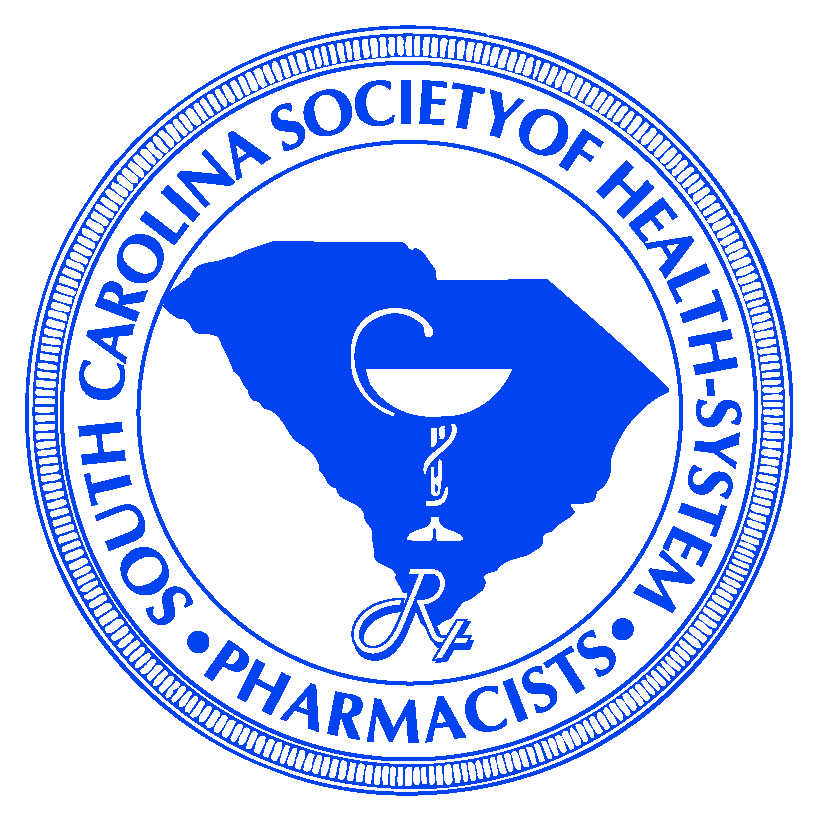 SCSHP 2021 Annual Meeting
Wednesday, March 3 - Friday March 5, 2021
Location:
Online Virtual Platform
For all continuing education session details, including speakers and learning objectives, please expand the individual sessions below!
Date: Mar 3, 2021 03:30 PM - Mar 5, 2021 03:30 PM
CE Hours
10.50
CE Units
1.050
Activity Type
Knowledge-Based and Application-Based
Target Audience(s)
Pharmacists
Pharmacy Technicians
Accreditation(s)
| | |
| --- | --- |
| | The University of South Carolina College of Pharmacy is accredited by the Accreditation Council for Pharmacy Education as a provider of continuing pharmacy education. |
Co-Sponsor(s)
SCSHP
Requirements for CE Credit
In order to claim credit and have CE credit submitted to the CPE Monitor, participants must complete the following steps within 60 days of the event. Completion of these steps within 30 days of the event will allow for any issues in transmission to NABP to be rectified by our office. The CPE Monitor will not accept credit that is submitted greater than 60 days after the event per NABP policy.
Check in upon arrival at the meeting
Complete and submit the "CE Sign In" form at the meeting
Complete the online program evaluations
Provide the correct month and day of birth and NABP e-Profile ID. Registration with a proper disclosure of your NABP E-Profile ID is a requirement for receiving Continuing Pharmacy Education. To register with or look up your NABP e-Profile ID, please click on the CPE Monitor logo below to be directed to their site.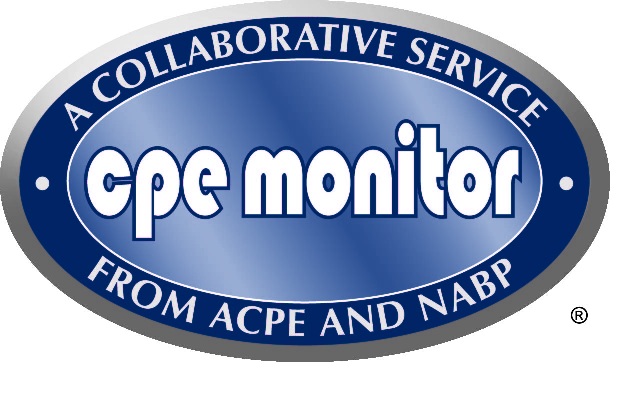 At the completion of this activity, the pharmacist and pharmacy technician will be able to:
Recall pharmacy trivia related to pharmacology, pharmacokinetics, pharmacodynamics, pharmacogenomics, clinical pharmacy history, biostatistics, and health outcomes

Summarize clinical knowledge in response to a case vignette using supporting laboratory, physical examination, and medical history information

Discuss numerous drug therapy and specialty areas through response to pharmacotherapy questions
Speaker(s)/Author(s)
Jason S. Haney, PharmD, BCPS, BCCCP
Associate Professor, Medical University of South Carolina College of Pharmacy; Clinical Pharmacy Specialist, MUSC Health Pharmacotherapy Clinics
Whitney Maxwell, PharmD, MBA, BCPS
Associate Director of Experiential Education and Clinical Associate Professor, University of South Carolina College of Pharmacy
Activity Number
0062-9999-21-014-L01-P/T
Date: 03/03/21
Time: 03:30 PM - 04:30 PM
CE Hours
1.00
At the completion of this activity, the pharmacist and pharmacy technician will be able to:
Discuss emerging research outcomes from throughout the state of South Carolina

Recognize novel ideas for research and quality initiative projects in your pharmacy practice areas

Review pivotal results from local investigations across the state of South Carolina
Speaker(s)/Author(s)
Abigail Will, PharmD
PGY2 Pharmacy Resident, Community-Based Pharmacy Administration & Leadership, University of South Carolina College of Pharmacy/Premise Health
Sarah Bruner
2021 PharmD Candidate, Medical University of South Carolina College of Pharmacy
Zachariah Gunter, PharmD
PGY2 Health-System Pharmacy Administration and Leadership Resident, Medical University of South Carolina
Activity Number
0062-9999-21-015-L04-P/T
Date: 03/03/21
Time: 04:30 PM - 05:30 PM
CE Hours
1.00
At the completion of this activity, the pharmacist and pharmacy technician will be able to:
Recall pharmacy trivia related to pharmacology, pharmacokinetics, pharmacodynamics, pharmacogenomics, clinical pharmacy history, biostatistics, and health outcomes

Summarize clinical knowledge in response to a case vignette using supporting laboratory, physical examination, and medical history information

Discuss numerous drug therapy and specialty areas through response to pharmacotherapy questions
Speaker(s)/Author(s)
Jason S. Haney, PharmD, BCPS, BCCCP
Associate Professor, Medical University of South Carolina College of Pharmacy; Clinical Pharmacy Specialist, MUSC Health Pharmacotherapy Clinics
Whitney Maxwell, PharmD, MBA, BCPS
Associate Director of Experiential Education and Clinical Associate Professor, University of South Carolina College of Pharmacy
Activity Number
0062-9999-21-016-L01-P/T
Date: 03/03/21
Time: 05:30 PM - 06:00 PM
CE Hours
0.50