Corporate Education
in joint-providership with the University of South Carolina College of Pharmacy
11th Annual Health Odyssey: A Symposium on Healthcare Issues
Due to current concerns related to COVID-19 and guidance from SRHS leadership, the 11th Annual Health Odyssey has been canceled. The hope is to reschedule the event in the near future.
LOCATION: The Piedmont Club, 361 E. Main St., Spartanburg, South Carolina 29302
PROGRAM DESCRIPTION: This one-day program will focus on various health issues related to everyday living. Topics to be discussed are: Opioid Epidemic, Marijuana, Psilocybin, Advance Care Planning, Nutrition, and Exercise Considerations. The goal of this program is to provide nurses, pharmacists and other interested healthcare professionals with updated information and to assist them in providing quality care to their clients.
LEARNING OBJECTIVES:
At the conclusion of the program, the pharmacist will be able to:
Discuss the state of the opioid epidemic, including how far we've come and how far we've yet to go
Discuss the pharmacological benefits of healthy eating
Recognize the benefits of Advance Care Planning consistent with health status
Discuss updates related to marijuana and psilocybin
Discuss basic guidelines for cardiovascular and general health
AGENDA (schedule is subject to change)
7:30-7:55 Registration, Coffee
7:55-8:00 Welcome, Introduction
8:00-9:15 Where are We Now? The State of the Opioid Epidemic (1.25 h) - Christopher Lombardozzi, MD, FACEP, VP & CMO
9:15-9:30 Break, Networking
9:30-10:45 Pushing Produce Before Pills: Taking a Closer look at Food as Medicine (1.25 h) - Kerri Stewart, RD, LD
10:45-12:00 Changing the Culture of Advance Care Planning (1.25 h) - Garrett Snipes, MD
12:00-1:00 Lunch (Provided), Networking, Exhibits
1:00-2:00 I. Medical Marijuana Update 2020: Clarifying the Chaos II. The Use of Entheogens in Mental Health: The Psilocybin Era Begins - Otis Baughman III, MD, CPE, FAAFP
2:00-2:15 Break, Networking, Exhibits
2:15-3:00 (cont.) Updates on Marijuana, Psilocybin (1.75 h) - Otis Baughman III, MD, CPE, FAAFP
3:00-4:15 Exercise Considerations for Medical Management (1.25 h) - Amanda McCallister, MS, CCEP, CCRP
4:15-4:45 Wrap-up, Speaker Questions, Evaluation
4:45 Adjourn
Date: Mar 19, 2020 07:30 AM - 04:45 PM
Fee
$0.00
CE Hours
6.75
CE Units
0.675
Activity Type
Target Audience(s)
Accreditation(s)
| | |
| --- | --- |
| | The University of South Carolina College of Pharmacy is accredited by the Accreditation Council for Pharmacy Education as a provider of continuing pharmacy education. |
Co-Sponsor(s)
Spartanburg Regional Healthcare System Corporate Education
Requirements for CE Credit
To claim credit, participants must sign-in at the beginning of the day and attend all sessions. No partial credit (for attending individual sessions or partial sessions) will be issued. Participants must complete an online evaluation within 30 days (providing their correct NABP e-profile number and day/month of birth) in order to ensure credit is reported to the NABP CPE Monitor. To create an e-Profile ID or to view your account details, please visit the NABP website by clicking the image link below. Any credit claimed greater than 60 days from the date of the program will not be accepted by the NABP CPE Monitor.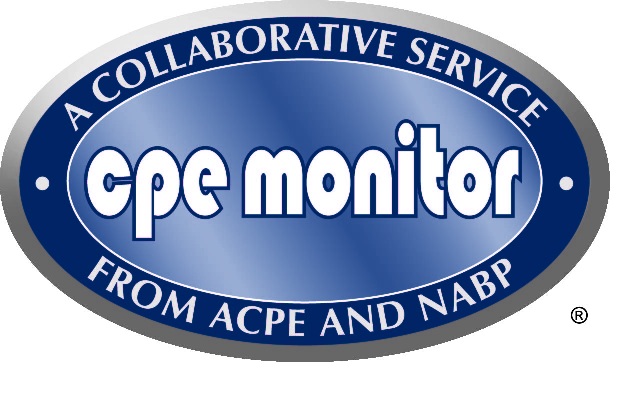 At the conclusion of the program, the pharmacist will be able to:
Discuss the state of the opioid epidemic, including how far we've come and how far we've yet to go
Discuss the pharmacological benefits of healthy eating
Recognize the benefits of Advance Care Planning consistent with health status
Discuss updates related to marijuana and psilocybin
Discuss basic guidelines for cardiovascular and general health
Sessions:
8:00-9:15 Where are We Now? The State of the Opioid Epidemic - Christopher Lombardozzi, MD, FACEP, VP & CMO
9:30-10:45 Pushing Produce Before Pills: Taking a Closer look at Food as Medicine (1.25 h) - Kerri Stewart, RD, LD
10:45-12:00 Changing the Culture of Advance Care Planning (1.25 h) - Garrett Snipes, MD
1:00-2:00 I. Medical Marijuana Update 2020: Clarifying the Chaos II. The Use of Entheogens in Mental Health: The Psilocybin Era Begins - Otis Baughman III, MD, CPE, FAAFP
2:15-3:00 (cont.) Updates on Marijuana, Psilocybin - Otis Baughman III, MD, CPE, FAAFP
3:00-4:15 Exercise Considerations for Medical Management - Amanda McCallister, MS, CCEP, CCRP
Speaker(s)/Author(s)
Amanda McCallister, MS, CCEP, CCRP
Exercise Specialist, Heart Wellness program, Spartanburg Regional Healthcare System
Chris Lombardozzi, MD, FACEP
Vice President, Chief Medical Officer, Spartanburg Regional Healthcare System
Garret Snipes, MD
Medical Director, Hospice & Home Health, Spartanburg Regional Healthcare System
Kerri Stewart, RD, LD
Registered Dietitian, Joe R. Utley Heart Resource Center, Spartanburg Regional Healthcare System
Otis L. Baughman III, MD, CPE, FAAFP
Retired Director of Medical Education, Spartanburg Regional Healthcare System
Activity Number
0062-9999-20-026-L01-P
Date: 03/19/20
Time: 08:00 AM - 04:15 PM
CE Hours
6.75