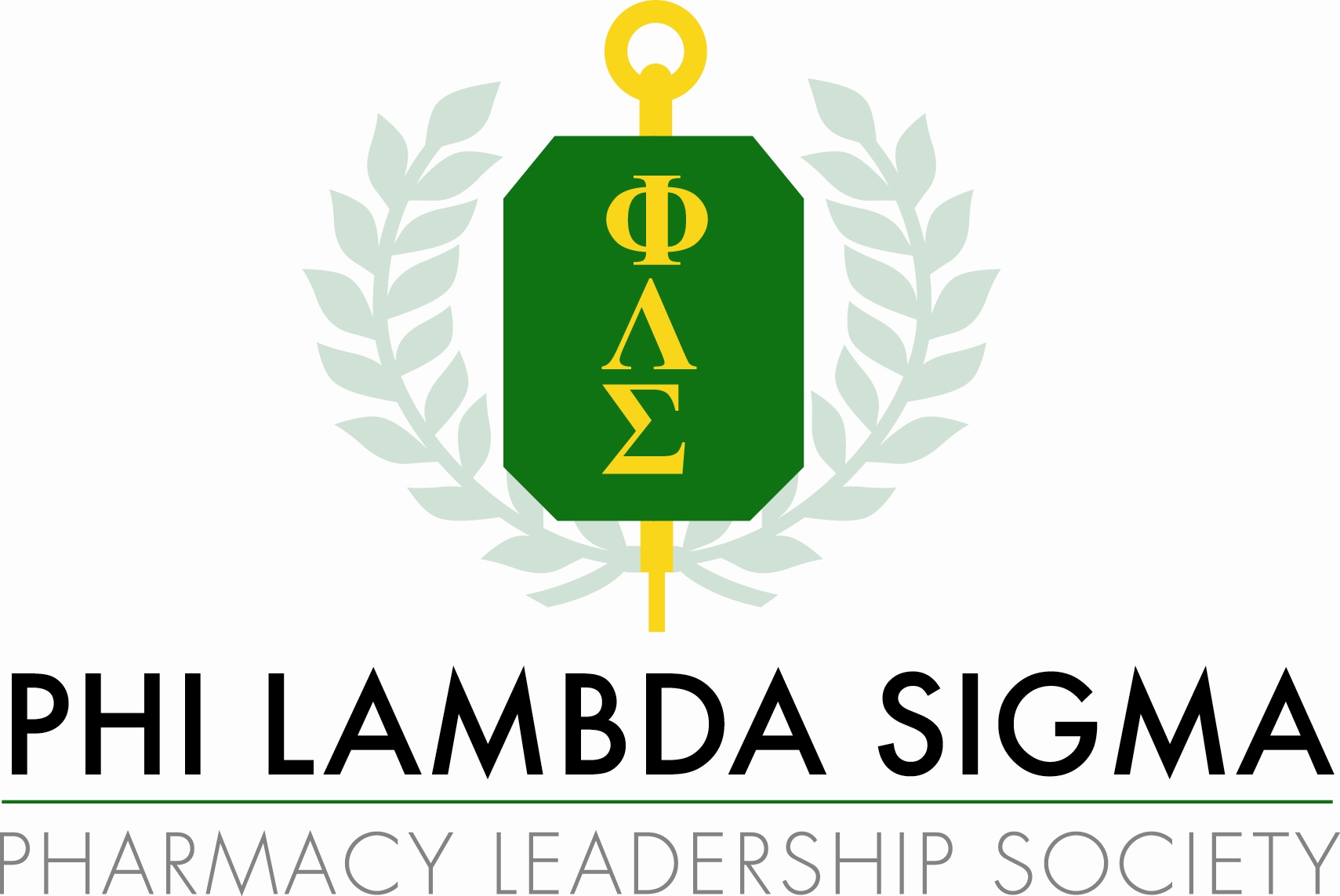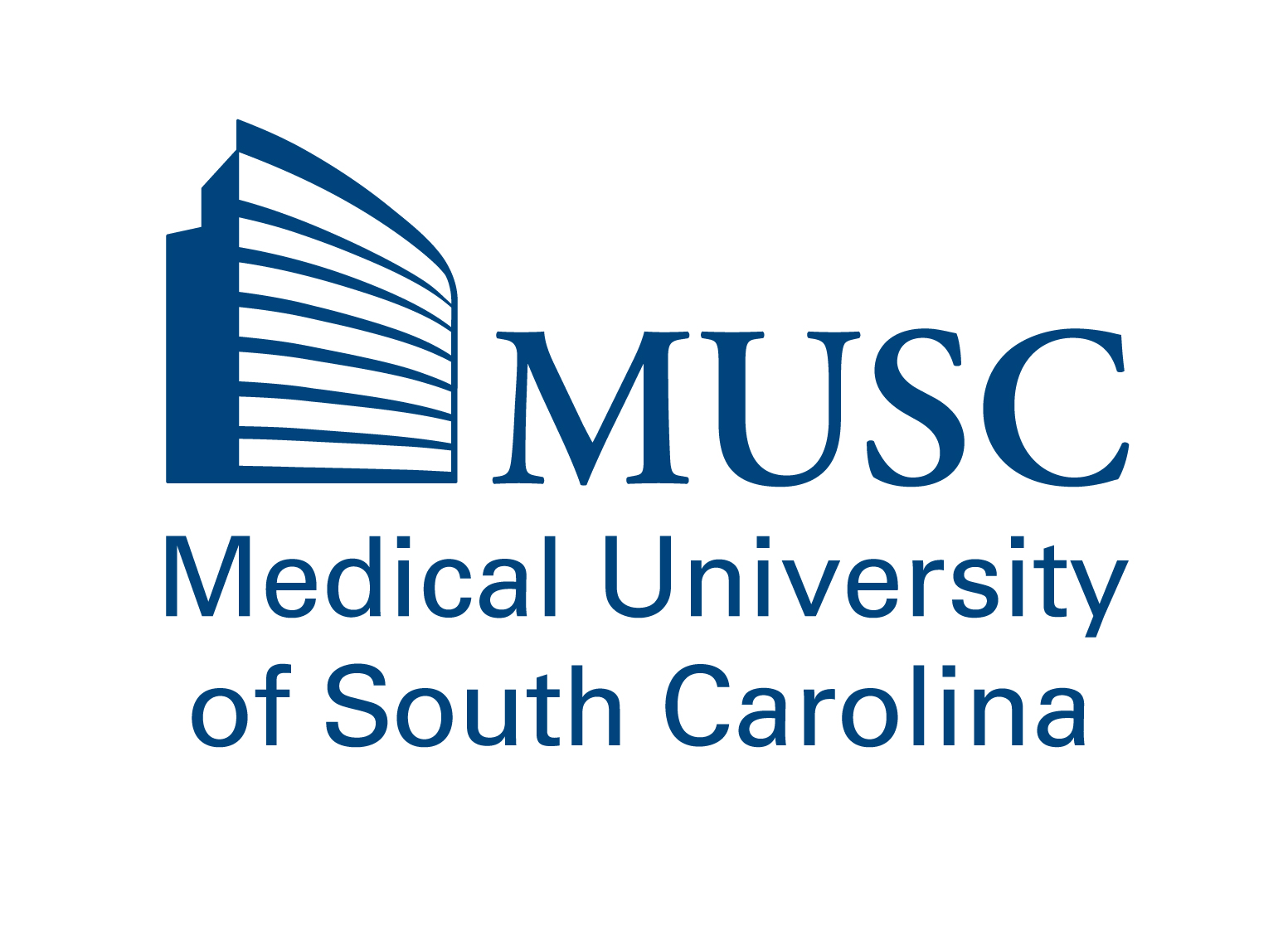 The Great Healthcare Challenge
with David Cutler, PhD
Hosted by: Beta Chi Chapter, Phi Lambda Sigma Leadership Society,
Medical University of South Carolina
8:45 am - 4:30 pm
Location:
Medical University of South Carolina (171 Ashley Avenue Charleston, SC 29425)
Fees:
$92.70 for pharmacists & other healthcare professionals, $61.80 for pharmacy technicians, Residents for $61.80, and $46.34 for health professions students (who must bring their ID badge at the time of registration).
Event Overview:
Unlocking Innovation (Workshop)
• Contrary to popular belief, breakthrough ideas are rarely the result of supernatural Eureka inspiration. Rather, innovators possess a toolbox of techniques. After examining secrets to creative success, learn three powerful approaches to generating remarkable, uncommon solutions.
Particularly Prickly Personalities (Workshop)
• Human beings are intelligent, kind, clever, creative, collaborative, funny, and good. They are also imperfect, complicated, neurotic, quirky, hypersensitive, awkward, and wholly insecure. Explained another way, people can by prickly. Examine common species of these personality quirks, matched by anecdotes for overcoming challenges they present.
The Innovation GAME
• Team-based Challenge
Event Speakers: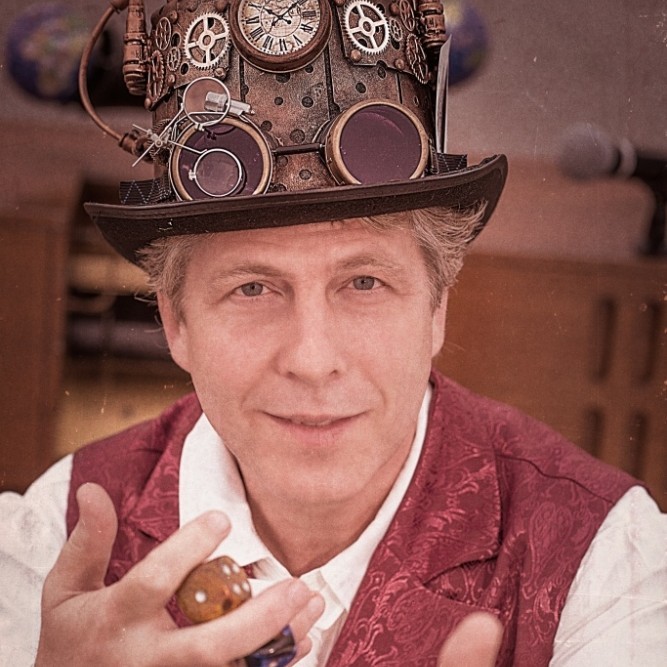 Dr. David Cutler, PhD
"For a problem this important, why not turn it into a GAME?"
Dr. David Cutler balances a varied career as a speaker, author, consultant, and multi-genre musician. In all these pursuits, he works to push boundaries while connecting with new audiences. Cutler is known for designing/leading immersive "innovation GAMEs." These powerful, team- based experiences empower business, arts, and education communities to solve creative challenges while becoming better collaborators. His full-color, illustrated book The GAME of Innovation (McGraw-Hill; March 2022) guides readers to conquer creative challenges, level up their team, and invent the extraordinary. An award-winning, multi-genre composer, pianist, and Yamaha Master Educator, Cutler has performed extensively across North America, Europe, Asia, and Latin America.
Cutler serves as Distinguished Professor of Entrepreneurship and Innovation at University of South Carolina. He is a member of the Liberty Fellowship and Aspen Global Leadership Network, associations aimed at building a more just society.
Dr. Cutler has no financial disclosures
At the completion of this program, the participant will be able to:
Discuss common obstacles to innovation
Solve complex challenges in a team setting
Employ the five lenses, or perspectives, of innovation
Discuss three approaches to generating solutions
Apply strategies for working efficiently and effectively with diverse personalities
Reflect on the skills acquired from playing the GAME of Innovation
Program Agenda:
8:00 - 8:45 AM

Registration Open/ Breakfast

8:45 - 9:00 AM

Welcome and Announcements

9:00 - 10:15 AM

Unlocking Innovation (workshop)

10:15 - 10:30 AM

BREAK

10:30 - 11:30 AM

Particularly Prickly Personalities (workshop)

11:30 - 11:45 AM
Intro to the GAME

11:45 - 12:45 PM

LUNCH

12:45 - 2:45 PM

The Great Health Care Challenge (GAME)

2:45 - 3:00 PM

BREAK

3

:00 - 4:00 PM

The Reveal (presentations)

4:00 - 4:30 PM

Reflection & Next Steps
Date: Feb 10, 2024 08:45 AM - 04:30 PM
CE Hours
6.00
CE Units
0.600
Activity Type
Target Audience(s)
Pharmacists
Pharmacy Technicians
Accreditation(s)
| | |
| --- | --- |
| | The University of South Carolina College of Pharmacy is accredited by the Accreditation Council for Pharmacy Education as a provider of continuing pharmacy education. |
Co-Sponsor(s)
MUSC
Requirements for CE Credit
Participants must sign in upon arrival and have attendance verified.
To claim credit for this activity, participants must complete the online program evaluation and must update their accounts to properly reflect their month/day of birth and correct NABP e-Profile ID. To register with NABP or look up your NABP e-Profile ID, please click on the CPE Monitor logo below to be directed to their site.
Credit that is claimed greater than 60 days from the date of the program will be automatically rejected by the CPE Monitor. Claiming credit within 30 days of the live program will ensure that any issues with transmission to the CPE Monitor can be rectified in advance of the 60-day deadline. If you would like a paper statement of credit, you may print an individual statement or a transcript from your NABP e-Profile.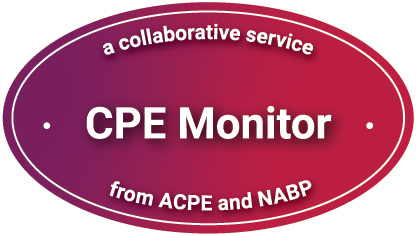 At the completion of this activity, the participant will be able to:
Discuss common obstacles to innovation
Solve complex challenges in a team setting
Employ the five lenses, or perspectives, of innovation
Discuss three approaches to generating solutions
Apply strategies for working efficiently and effectively with diverse personalities
Reflect on the skills acquired from playing the GAME of Innovation
Speaker(s)/Author(s)
David Cutler, PhD
Distinguished Professor of Entrepreneurship and Innovation, University of South Carolina
Activity Number
0062-9999-24-001-L04-P/T
Date: 02/10/24
Time: 09:00 AM - 04:30 PM
CE Hours
6.00